White Label Web Dev for Agencies
We build websites that keep clients coming back.
We'll provide scale and top-level delivery that provides results – so you can focus on growing your business.
Marketing Assets for Your Agency
We provide white label marketing assets to strength your sales.
---
Unlock the full potential of our White Label Program with exclusive access to an array of powerful tools. As our partner, you gain entry to a sales landing page, portfolio usage, proposal creation, and email marketing templates.
Enhance online presence, boost sales, and expand clientele with custom sales landing page matching your brand, selling web development projects effortlessly and reinforcing your agency's authority in the industry.
Leverage our portfolio to boost sales and provide exceptional value to clients. Use up to five team projects with our licensing program for your portfolio, closing more sales.
We equip your agency to excel in web development services. Our offerings include advanced digital proposals to secure lucrative deals. Captivating visuals, persuasive content, and interactive elements make our proposals innovative and memorable.
Use professional email templates showcasing web development services. Customize these templates to engage prospects, drive conversions, and foster client relationships. Elevate sales efforts and make a compelling case to potential clients.
Use our portfolio items to send to prospects.
---
Don't have a robust portfolio from a variety of projects yet? Not a problem. We offer licensing to use our design showcase as part of your portfolio.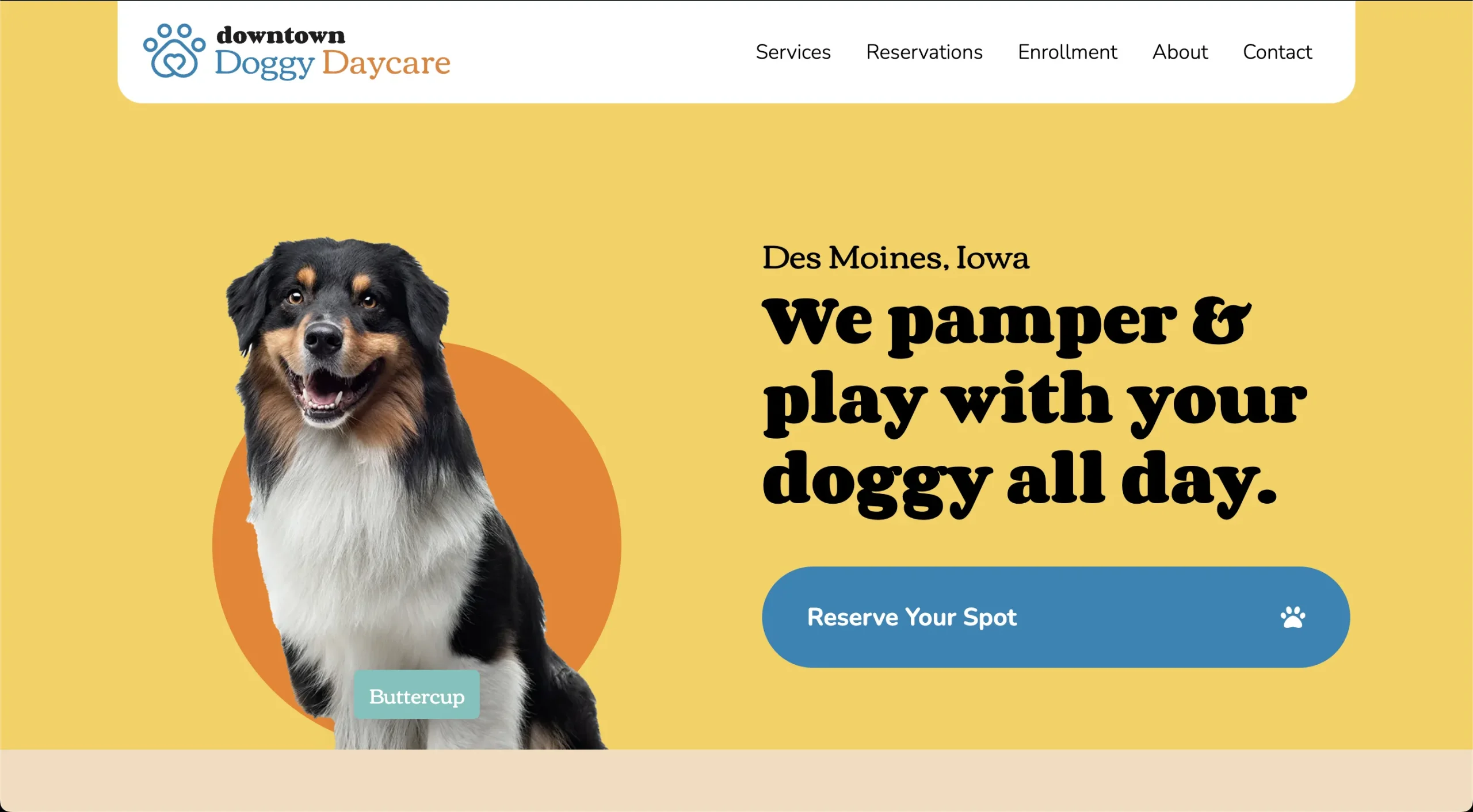 Build recurring revenue via white label website management.
---
Create additional monthly recurring revenue by selling ongoing maintenance contracts that support your clients' projects and goals. These contracts offer valuable services such as regular website updates, security monitoring, performance optimization, technical support, and SEO.
Benefit from Our Engineered Web Dev Blueprint
---
Our team has meticulously engineered our Web Dev Framework, a purpose-built blueprint to deliver effective and high-performing websites for every project. This standardized approach streamlines our workflow, ensuring consistency and optimal results across all websites we create. Some of the benefits include:
Optimized CMS Install
Prepped for Future Client Handoff, Administration, & Independent Updating
Configured for SVG + WebP
Utilizes the latest practices for optimal image handling as vectors and/or WebP formatting.
Equipped with Advanced Analytics
Take advantage of advanced insights via HotJar on top of latest GA4 integrations from Google Analytics.
Friendly for Beginners & Clients
Beginners or clients can easily make edits and build additional pages using the built in WYSIWYG editors.
Site Monitoring & Reporting
Get security alerts and monthly reports on your sites' status, security, updates, and SEO performance.
Payments & E-Commerce
Payment and E-Commerce integrations, empowering websites with secure and efficient transactions.
CDN Boosted
Additional site reliability from load balancing, better performance & load time with intelligent routing, mobile & image optimization, caching.
Security & Protocols
All builds are SSL Secure and receive additional CloudFlare security with firewall, DDoS protection, rate limiting, bot management, VPN.
SEO Foundation
We utilize best practices for onsite optimization so your website is SEO ready out the gate in addition to configured for social sharing.
Mobile Responsive
All builds include structure and processes for best mobile responsive practices and results.
Hosting & Billing
Optimized performance hosting for your new CMS configuration and blueprint. Grow additional recurring revenue with hosting plans and automated billing.
Email & Social Integrations
Create branded email inboxes with your domain and integrate your sites directly with social accounts.
We follow a streamline process that's carefully designed to ensure each project's success as well as developing the necessary strategy to meet business objectives and meet expectations. Throughout the entire process, we maintain transparent communication with our clients, keeping them informed and engaged at every stage. This process includes:
Discovery
We begin by thoroughly understanding the client's objectives and strategies through discovery sessions. If your agency is on our ad-hoc plan, we then craft a detailed proposal outlining the scope of work, project timeline, cost estimates, and deliverables.
---
Onboarding
Onboarding follows, where we gather all necessary materials to kickstart the project and allow all teams to expand on areas of priority for the project.
Strategy
Executive development helps define a clear roadmap and aligns the team towards a shared vision while exploring and opening new opportunities for the projects success and goals.
---
Production
Now we transform ideas into reality. Working prototypes and initial wireframes are developed to give clients a tangible preview of their website while maintaining flexibility for changes.
Launch
Upon completing the build, we prepare for a successful website launch. Our team optimizes website speed, performance, and functionality, while adhering to security and SEO protocols. We follow a comprehensive launch checklist to ensure a smooth and seamless unveiling.
---
Handoff
We provide clients with personalized training and documentation on how to use their new website efficiently. This ensures they have full control over their online presence and are equipped to make updates and modifications as needed. Maintenance plans initiate where applicable.
Built for Seamless Integration, Editing, & Easy Client Handoff
---
As the largest CMS and market leader for over a decade, we recommend and build on WordPress.

Our expert team has a specialized blueprint ensuring top-tier solutions and the most optimal setup within Wordpress. With our custom blueprint, websites deliver outstanding performance, seamless user experiences, and rapid loading times. Additionally, we've made client handoff a breeze, and client teams are often surprised as to how easily they can manage and edit the websites we build for them.
Save Time & Focus on Business Growth
Project Management + Launch
Thorough Communications & Seamless Client Handoff
---
After completing the web development project, all assets and the website transfer to the client, ensuring full ownership. Our transparency and client focus make it a valuable asset under their complete ownership. We grant access to the WordPress website, integrate Cloudflare for performance and security, and set up personalized email inboxes. Through training and support, clients confidently manage their site with reliable assistance when needed.

In the client handoff process, we provide thorough training and documentation on using the CMS and set up essential tools like Cloudflare and personalized email inboxes. Clients gain confidence and control over their website, and we offer ongoing support for any technical needs they may have.
Collaborative Tracking with ClickUp
Transparency and collaboration are core values. We use ClickUp, a powerful project management platform, offering guest access to relevant projects. Real-time progress, milestones, and updates are visible. Agencies actively participate, provide input, and make informed decisions, harnessing ClickUp's potential for exceptional web development results.
We prioritize open communication and collaboration. Weekly roundup meetings keep everyone informed, allowing partner agencies to provide input for exceptional web development results.
Elevate Your Agency Roster with a Team of Experts
---
Gain access to our dedicated creative team without in-house staff. Our expertise ensures top-tier web design solutions for your clients, letting you focus on growth and exceptional results.
Strategy Director
Crafts strategic plans to align web design and development projects with your clients' business goals.
Creative Director
Leads the artistic vision and aesthetic design of your web projects to effectively represent your brand.
Technical Director
Oversees the technical aspects, ensuring seamless functionality and user experience on your websites.
Marketing Director
Incorporates effective marketing strategies into web design to maximize user engagement and conversion.
SEO Director
Ensures your clients' websites are search engine optimized to improve visibility and attract organic traffic.
Project Manager
Coordinates and manages your projects' timeline, ensuring tasks are executed efficiently and deadlines are met.
Client Success Coordinator
Acts as your primary point of contact, guaranteeing a smooth process and ensuring your satisfaction with our services.
Lead Designer
Creates visually appealing web design concepts that resonate with your clients' brand identity.
Lead Developer
Handles the coding and development of your web projects, ensuring optimal performance and functionality.
Options to Work Together that Fit Your Needs
---
We work directly with your agency, delivering cutting-edge web design and development under your brand.
We collaborate side by side, respecting your brand guidelines and adding our expertise to enrich projects with high-end professionalism.
Our referral program ensures mutual support, where we refer clients back to you, fueling growth for both parties.
The attention to detail is unmatched, our quality improved dramatically with the Idea Tavern team. The responses we got from clients was extremely positive, the quality of work, speed of execution, a real partnership to back us up and help us grow.
Adrienne Mansfield
The Collective Agency
I can't imagine running an agency without Idea Tavern's support. It's a must have for scalability. Has been and continues to be a fantastic relationship.
Charles Brubaker
Swift Innovation
Flexible, Wholesale Pricing
---
Per Project
Wholesale Ad-Hoc
Up to 40% Discounted Wholesale Rates
Website Builds Quoted per Project
Executive & Strategy Development
Built on Idea Tavern's Web Dev Framework
Sales Asset Kit Licensed at $95/mo
Wholesale Maintenance & Hosting
Enterprise Solution
Obsidian+ Partner
Unlimited Website Projects *
Monthly Production Hours on Retainer
Sales & Marketing Landing Page
Advanced Proposal Creation
Advanced Onboarding Platform
Schedule a Discovery Call
---
Wholesale
Cost-Effective Wholesale Rates
Expand
Expand Your Offering & Opportunities
Tailored
Catered to Your Brand & Needs
Access
Utilize Technical & Creative Experts
Flexible
No Commitments or Contracts