---
Website Redesign & Ongoing Digital Support Proposal
Creative & Technical Direction
Website Architecture & UI/UX
Messaging & Storytelling Support
Baseline Search Engine Optimization
Hubspot CMS Management
Testing & Quality Assurance
Strategy Development
Overview
---
This web production proposal is designed to establish Greater Good Charities as a leading name within public charity. The initial project focus is creating a powerful consumer brand, widespread online presence, and digital platform with intentional user experience including visuals and content that highlight the value of Greater Good Charities' services.
* Reference Concept
Objectives
---
The approach to establishing the redesigned website for Greater Good Charities would be structured into strategic phases, with the overarching objectives remaining constant:
Improve the overall user experience by redesigning Greater Good Charities' architecture, navigation, and design to make it more user-friendly and engaging for all key audiences, including donors, volunteers, corporate sponsors, partners, and media.
Redesign the website to present Greater Good Charities' various programs and initiatives in a holistic and integrated manner, highlighting the organization's impact on people, pets, and the planet.
Ensure brand consistency by adhering to Greater Good Charities' brand guidelines, maintaining a consistent voice, and using a design that reflects the organization's values of Integrity, Hope, Compassion, Inspiration, and Respect.
Implement a design that focuses on visual storytelling, using compelling images and videos to showcase the organization's work and impact, thereby making it more engaging and impactful.
Improve technical aspects of the website, including decreased page load times, potential integration with a CDN for faster content delivery, and SEO-friendly architecture to enhance search engine visibility.
Build the website on the Hubspot platform to facilitate content management and updates, while also preparing it to accommodate multiple country/language versions, ensuring that Greater Good Charities can reach a global audience effectively.
Opportunity Analysis
---
The following outline includes key opportunities and targets for the growth, marketing, and partner opportunities of Greater Good Charities based on research of the market and consumer behavior. These concepts are meant to position Greater Good Charities as an industry leader via niché opportunities and relationships that give a competitive and creative edge.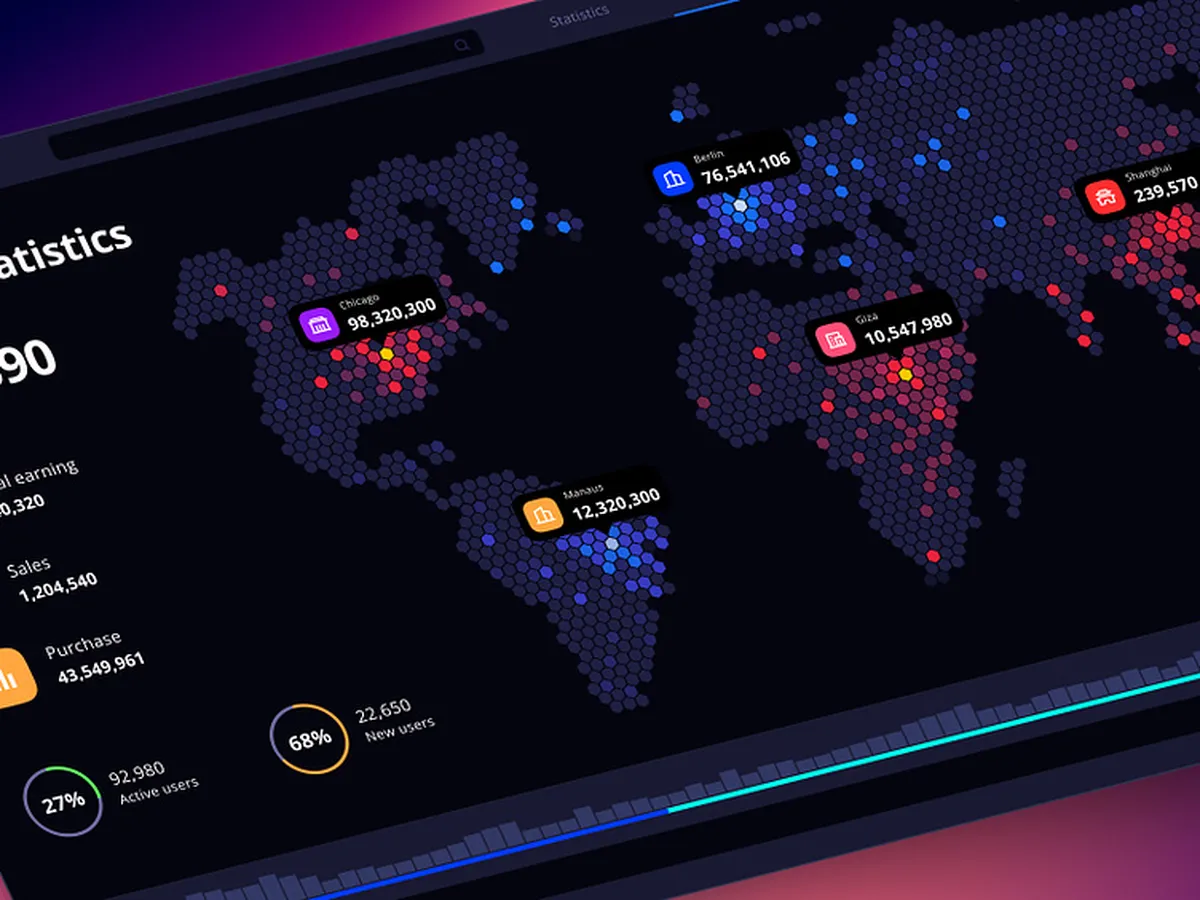 Interactive Impact Visualization
Create an interactive online tool or section of the website that allows visitors to see the direct impact of their donations in real-time. This could involve maps, graphs, or counters showing the number of people, pets, or environmental improvements made possible by their contributions.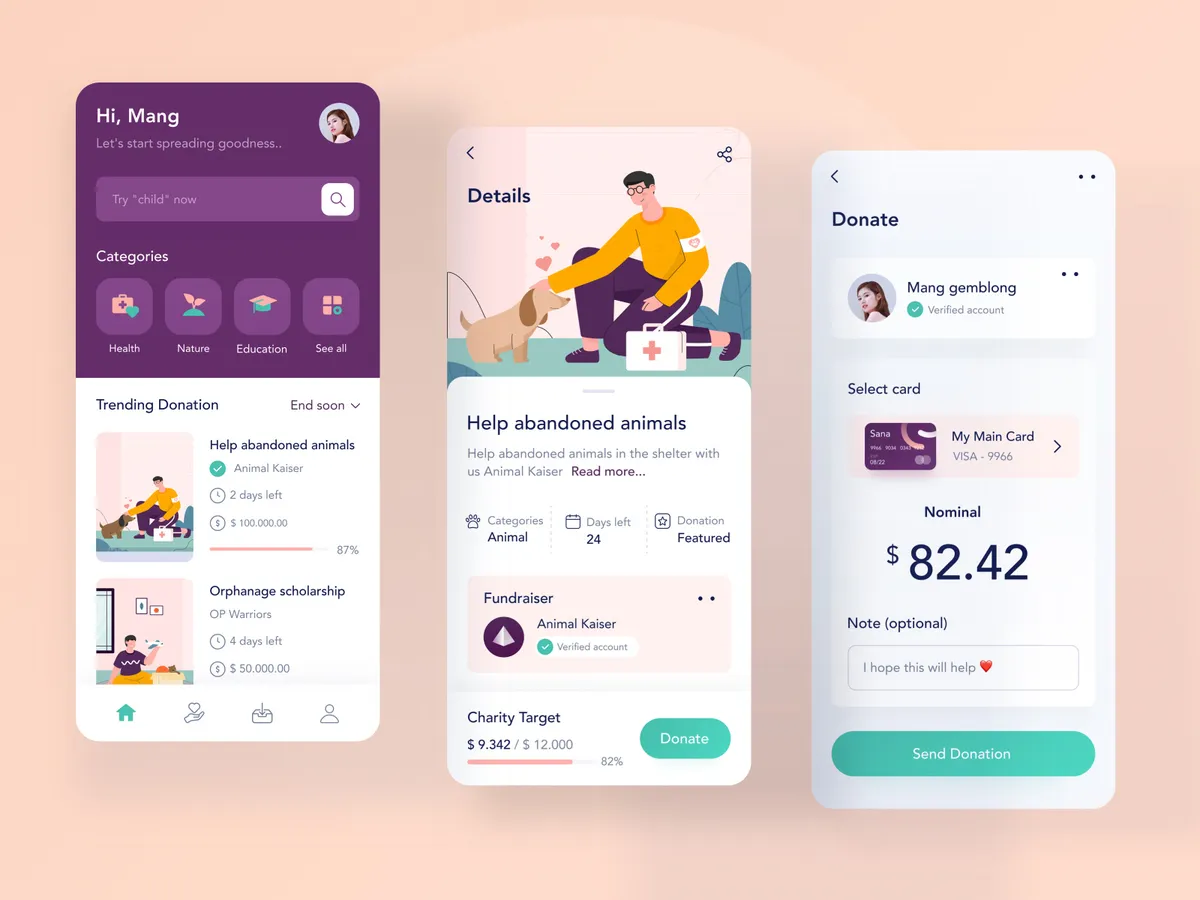 Create a gamified platform or mobile app that turns charitable giving into a fun and rewarding experience. Users could earn virtual badges, unlock achievements, or compete with friends to support various causes.
Art and Creative Fundraising
Collaborate with artists and creators to produce limited-edition artworks, or merchandise related to specific Greater Good projects and stories. Auction or sell these creations, with proceeds benefiting the organization.
Creative & Technical Direction
Messaging & Content Copywriting Support
Baseline Search Engine Optimization
Testing & Quality Assurance
Service deliverables may include, but are not limited to:
Creative Direction & Design
Creative Direction Decks & Design Mood Boards
Brand Alignment Guidelines & Planning
Sitewide Wireframes
Design Review and Feedback
Research & Development
Market Research & Comparator Analysis Report
Technical Research Findings & Recommendations
Multilingual and Multi-Country Support Plan
Website Design & Development
Design & Development for 1x Website Built on Hubspot CMS
Estimated 25-35 Page & Template Designs and Variations with Priority Content Noted Below
Core Pages Designs & Structure to Include: Home, About Us, Financials, Leadership, Press, Stories of Good, Protecting People, Protecting Pets, Protecting the Planet, Get Involved+
Additional Support Pages to Include: FAQ, Become a Protector, Apply, Volunteer, Other Ways to Give, Partner, Fundraise, Planned Giving, Alternate Give Method Pages
Core Blog (Stories) Setup with Archive, Search, Tagging
Program Showcase & Archive Setup
Custom Hubspot CMS Templates & Development
Universal Website Components (e.g. Buttons, Headlines, Section Layouts, Alternate Headers)
Build & QA Documentation
Website Support
Mobile Responsive Design
Integration of Policies, GDPR, & Legal Pages as Necessary
Managed Hosting, Site Performance, & Security
Managed Content Revisions through Duration of Contract
Integrated Sales & Support Systems
Initial Analytics & Integration for Marketing Testing
Preparation & Consultation for Launch
Graphic Assets Management & Organization from Page Designs
Initial Baseline Search Engine Optimization
Testing & Quality Assurance
Sitewide Testing Outline
Test Results and Issue Reports
User Testing Feedback and Reports
Final Quality Assurance and Issue Resolution Summary
Creative Direction & Design
Visuals Planning, Wireframing, Mood Boards, Universal Components, Brand Alignment
Deliverables Outlined Above
Research & Development
Market Research, Comparator Analysis, Documentation, Hubspot Configuration, Staging
Deliverables Outlined Above
Core Website Design & Development
Website Architecture, UX/UI Design, Navigation, Technical Development & Integration, Custom Templating
Deliverables Outlined Above
Testing & Quality Assurance
QA Protocols & Testing, Bug Solutions, Additional Documentation
Deliverables Outlined Above
Upfront Investment Web Design & Development
Ongoing Investments Ongoing Management & Development
Proposed as a 3-5 Month Contract & Build Timeline